Exhibition
Liquid Ecstasy: Dirty Dreams
The True Story of One Man's Journey Deep Into the Grime Ridden World of Motel Soap

(Curated with Mark Quint)

Year
2023

Description
A deep dive into the world of bar soap, and it's fascinating contributions to the world of art and objects.

Materials
Used motel bar soap, facsimiles, stories and historical excerpts involving soap & photography






(Installation and Online Exhibition at The Museum Of_)




Soap Stories
Soap has been around for a long time. In the grand history of the world, soap has managed to find its way into people's lives (and deaths) in strange ways.
The following stories are true.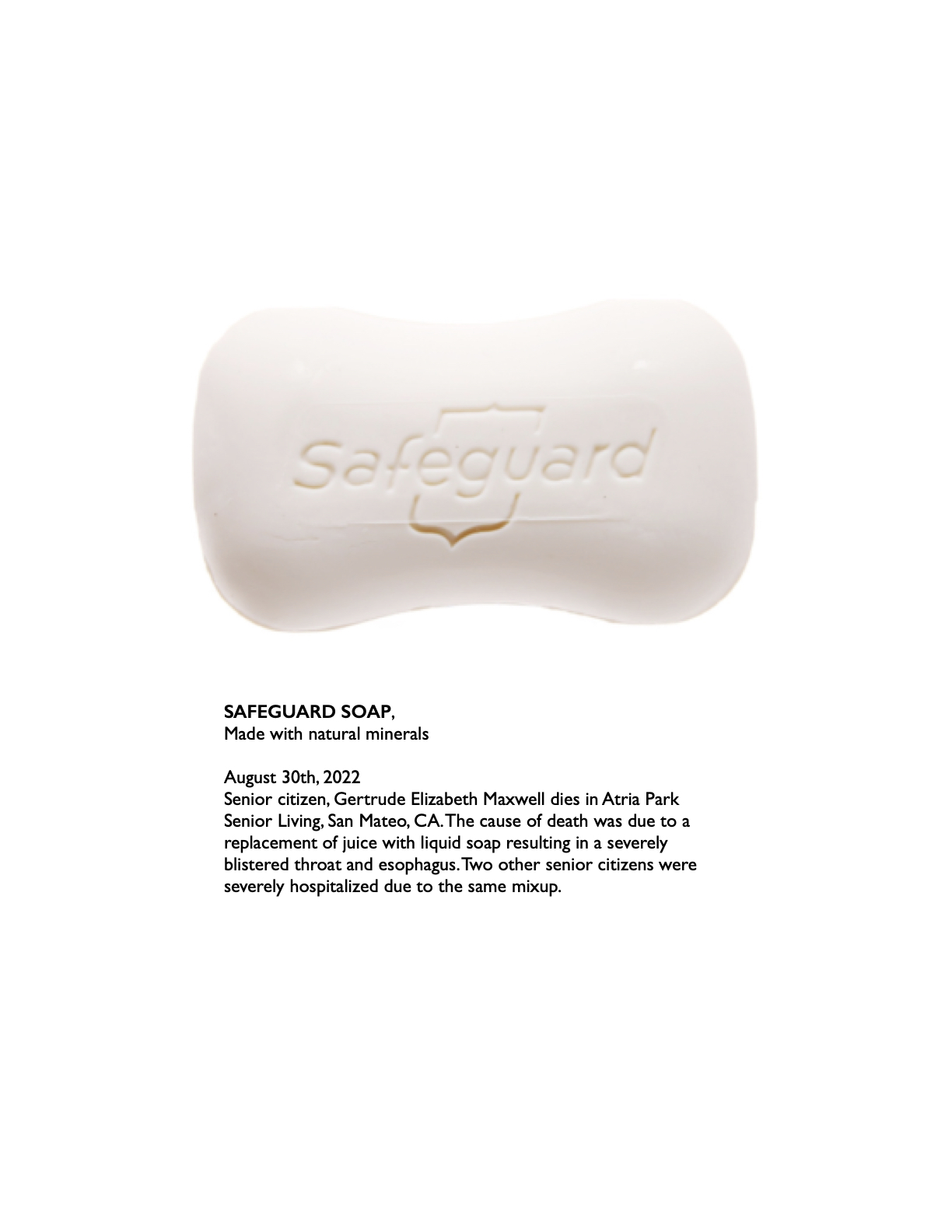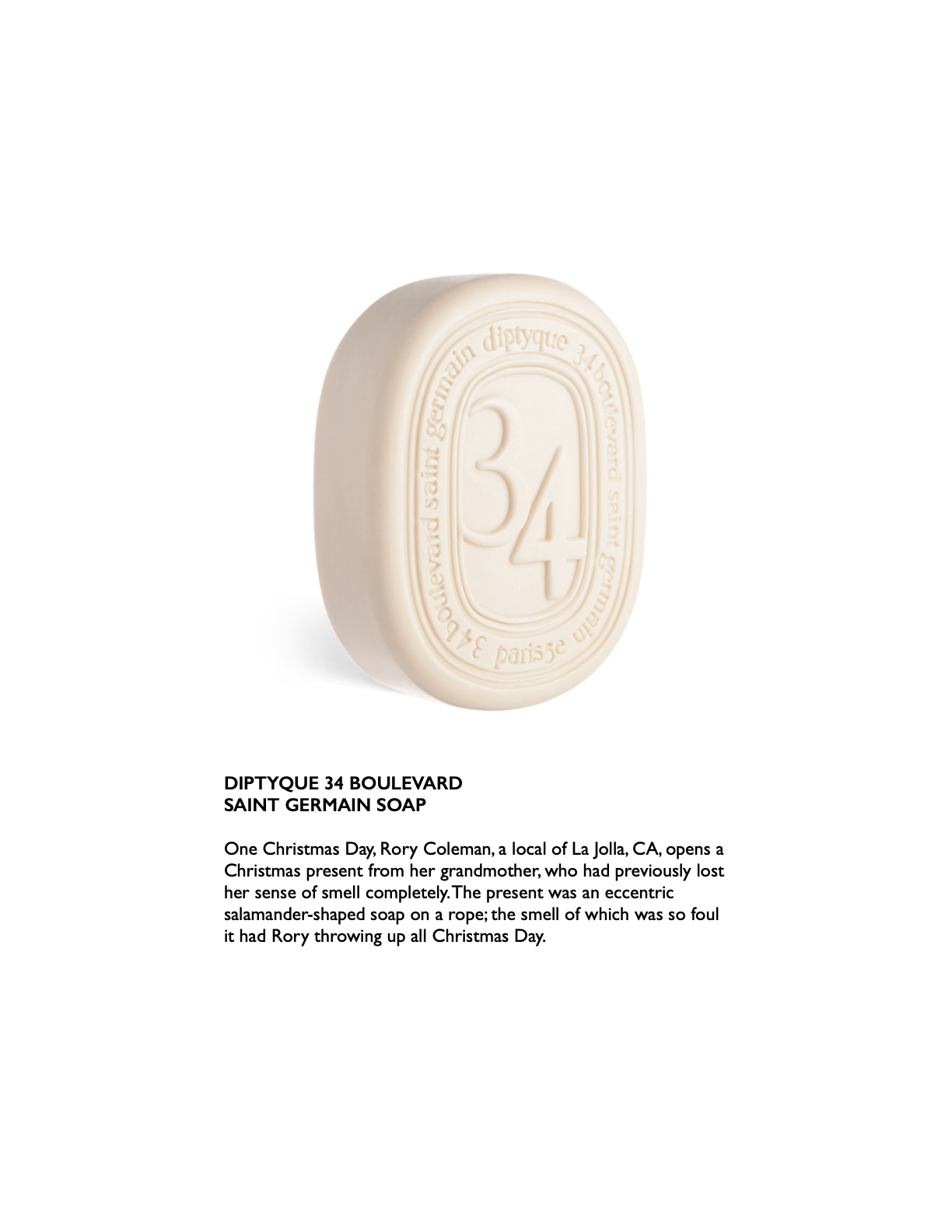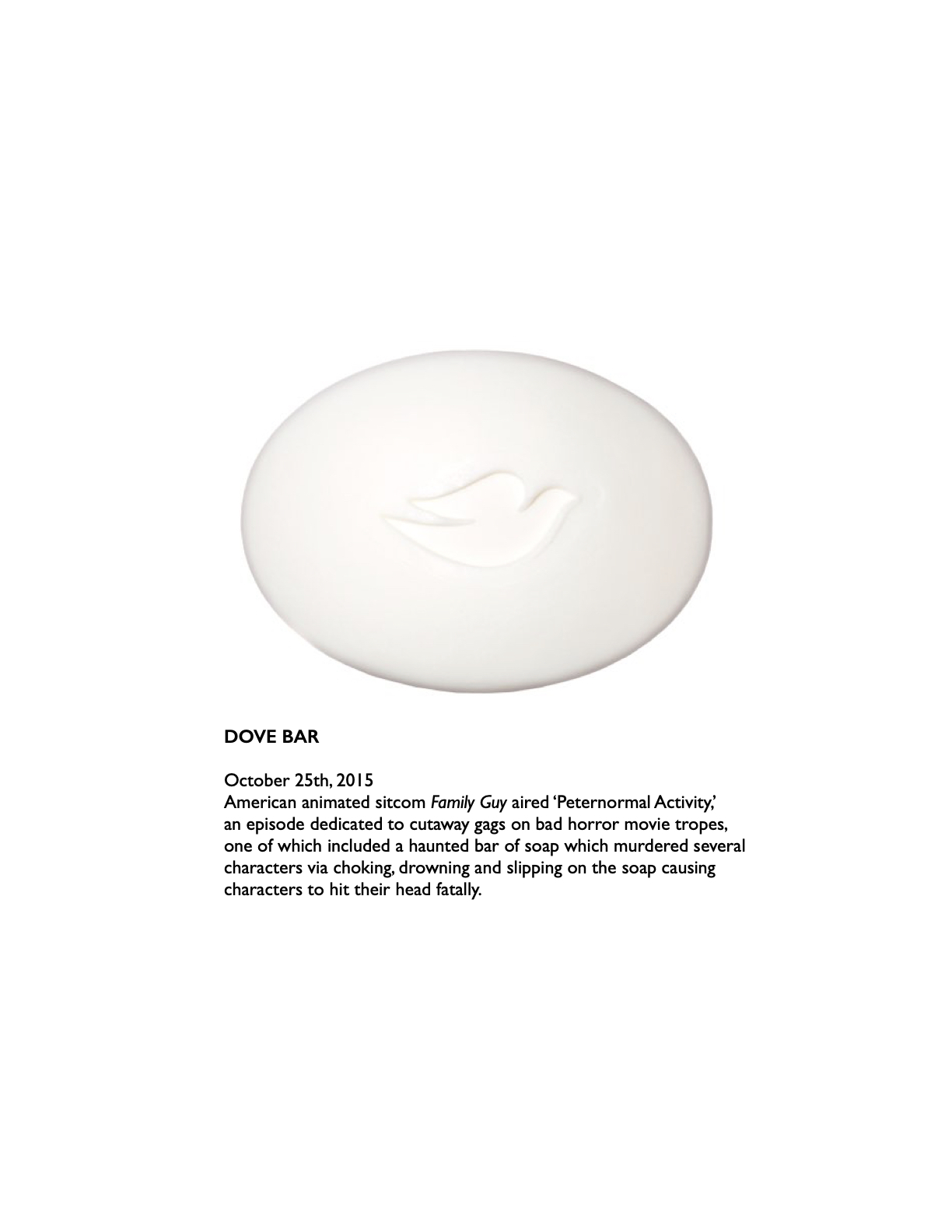 Celebrity Used Soap
Since the early 70's, an internationally respected cowbell player and session musician played with many of the world's top musicians. While on tour he collected their used motel soaps from nights on the road, thinking they might be of some value one day.
A freak accident involving a faulty amplifier resulted in his arm being amputated, ending his career as a musician in 2008. Since then, he has dedicated his life to collecting soap used by famous musicians. To this day, he continues to search for the unusual in the world of detergents.
The Motel 6 Shirt
Katie Hamstead grew up impoverished, with 5 siblings and a single mother, in a small Northern Californian logging town. Her mother, working in a local Motel 6, brought home used bars of soap to use for laundering their clothes in the kitchen sink. Throughout her childhood, she witnessed what she considered to be her mother's unwavering determination in the face of adversity, as she meticulously washed and repurposed motel soap, turning it into a makeshift detergent. In the early 90's, driven by nostalgia and a desire to bring homage to her mother's sacrifices as a cleaning woman for decades, she used Motel 6 housekeeping items (hand towels, toilet paper, bar soap, etc.) to make clothing. The results were quirky attire, with a sentimental look and smell, the Motel 6 T-shirt being her favorite.



The World's Most Extravagant Soap
Hailing from the land of Venice, Italy, this extravagant soap is crafted out of cardamom, vetiver, bergamot, gold dust, and embedded with micro-diamonds. Originally believed to be created as a gift for European royalty, only one example was ever created. It is believed to have been made in the shape of a sphere in order to be presented as jewelry.
Currently valued at around $3,000.



(Detail)




Used Motel Soap
A distorted, uncanny and beautiful collection of used motel soaps from the grimiest motels all across America.




Venus of Sudendorf
Estimated to have been made around 25,000 years ago, this figure was found in 1908 by Austrian workmen during excavations at a Paleolithic site near Sudendorf in der Wachau, Austria. It is a surprisingly well-structured figure entirely made out of soaplike material not local to the area. The figurine is now part of the private collection of an anonymous artifact collector in Western Europe. Little history is known about the use or creation of this artifact. The figure itself was encased in an unmarked container and bears an uncanny resemblance to the Venus of Willendorf.



(Detail)




Hillbilly Highways
For limited release at The Museum Of_ gift shop, get your very own one-of-a-kind soap on a rope air fresheners! Available in 10 different scents based off of classic hotel and motel scents.




Colored Suds
Photography featuring hands being washed in striking and unnatural sud colors.